THE
CONTENT
At InFlavour, the content our experts present to you is invaluable in how we shape the future of the industry, together. Sharing insight, innovation, tactics, trends and experiences tells us what's working right now and equips us with the knowledge and tools to tackle some of the most pressing challenges the industry is facing today, and in the future.
From world-renowned celebrity chefs and experts in your niche, to sector-focused investors and innovative startups, there's a menu of content that inspires, informs, educates and entertains you through the power of conversation, demo's, workshops, panel discussions, seminars and even a competition...
InFlavour will host three stages of live content and a digital content platform for the industry to stay up to date on the latest industry insights, all year round: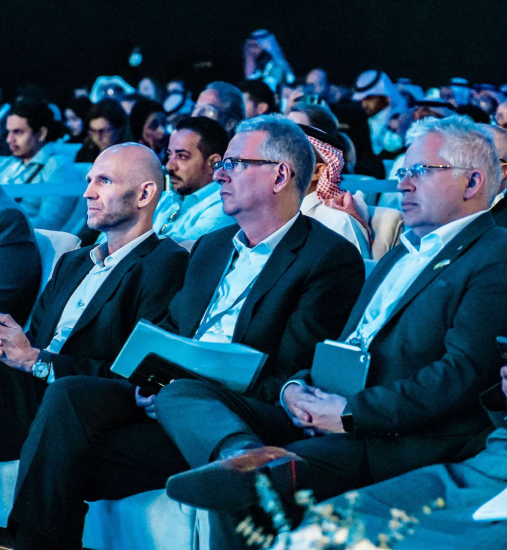 THE MAIN COURSE
Sneak peak of top sessions and top speakers
FOOD SCIENCE AND NUTRITION
Advances in Nutraceuticals, Functional Foods, and Supplements
MARCO PIERRE WHITE
THE GODFATHER OF MODERN COOKING
MANAL AL ALEM
CELEBRITY CHEF, MANAL'S KITCHEN
THE BUSINESS OF FOOD TECH
Investment, Entrepreneurship, and Startup Success Stories
SIDE DISHES
Sneak peak of top sessions and top speakers
SUSTAINABILITY IN FOOD INDUSTRY
Strategies for reducing waste, carbon footprint, and environmental impact.
VARUN INAMDAR
Two National Award winning Chef, Chocolatier, Food Stylist, Author, YouTube Host, Guinness World Record holder
DANIEL NUSS
Award winning business leader and strategist
THE FUTURE OF FARMING
Examining the role of technology and innovation in transforming agriculture
FIVE-STAR PITCH FEST
Watch 30 sector startups battle it out onstage for cash and equity prizes and watch the future of food unfold before your eyes!
INFLAVOUR INVEST
Welcoming  investors around the world to connect, meet and collaborate with new businesses
Sneak peak of top sessions and top speakers
INVESTING IN BIG FOOD'S FUTURE: SUSTAINABLE PRODUCTION AND SCALING
Join one of the world's pre-eminent foodtech investors to discover just what the future holds for "big food", with an emphasis on ensuring sustainability, whilst also maintaining healthy growth within the sector. Speaker: Andrew D. Ive, Founder & CEO, Big Idea Ventures 
AMY WU
Founder & Chief Content Director, From Farms to Incubators
An award-winning writer, champion of the women's agtech movement, and featured on Worth magazine's "Groundbreakers 2020 List of 50 Women Changing the World".
BJOERN WITTE
Managing Partner & CEO, Blue Horizon Corporation
Having spent over 15 years as an investor along the food value chain, Bjoern now oversees one of the world's most prominent investors in alternative protein, agtech, and sustainable food startups.
THE NEXT FOOD REVOLUTION - THE PATH TO CARBON NEUTRALITY & ZERO IMPACT
Learn from a sustainable investment trailblazer on how food innovation and agTech solutions can bridge the food production and consumption gap, while combatting climate change and food insecurity. Speaker: Bjoern Witte, Managing Partner & CEO, Blue Horizon Corporation